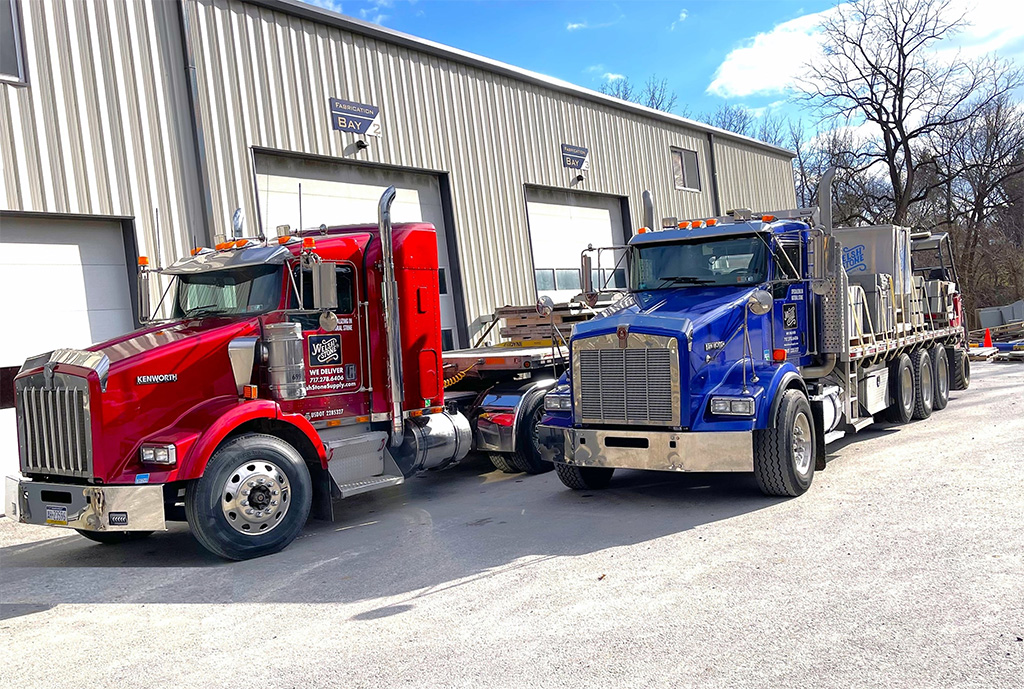 Welsh Stone makes getting your materials easy. We deliver purchased stone to the job site, and even have piggy-back forklifts to place it where you need it. Don't leave your valuable products to a third party delivery service, let us get it to location for you. We have professional trucks available for short and long hauls, and even offer LTL services for cross country shipping. Low minimums to qualify, and up to a 21 ton payload capacity.
Delivery Service Details
Piggy-back forklift used for placement.
Long haul & combo ship discounts available for larger orders.
LTL services available for cross-country shipping.
21 ton payload capacity.
Quality products and great customer service are part of our commitment to our clients. When you choose Welsh for the delivery of your stone, you can minimize the risk of damage, missing materials, incorrect lead times, and more. Call our team today to find out more about our delivery services for your next order. We keep it simple, so you can focus on the more important aspects of your project.