Steps
Welsh offers a variety of different styles, colors and finishes for your stone steps. If you have already selected your Pattern stones for your outdoor improvement project, then we recommend finding the matching steps to create a cohesive look. If you prefer for your steps to be an accent piece that stands out from the rest, then you can select steps that will complement the look of your pathway, patio, pool area or outdoor lounge.
All of our steps are pre-cut for easy ordering, but we offer custom cuts if desired.
Jump To:
PA Bluestone Steps | Exotic Steps | Tumbled Steps | Quarry Steps | Belgian Stone | Treadstock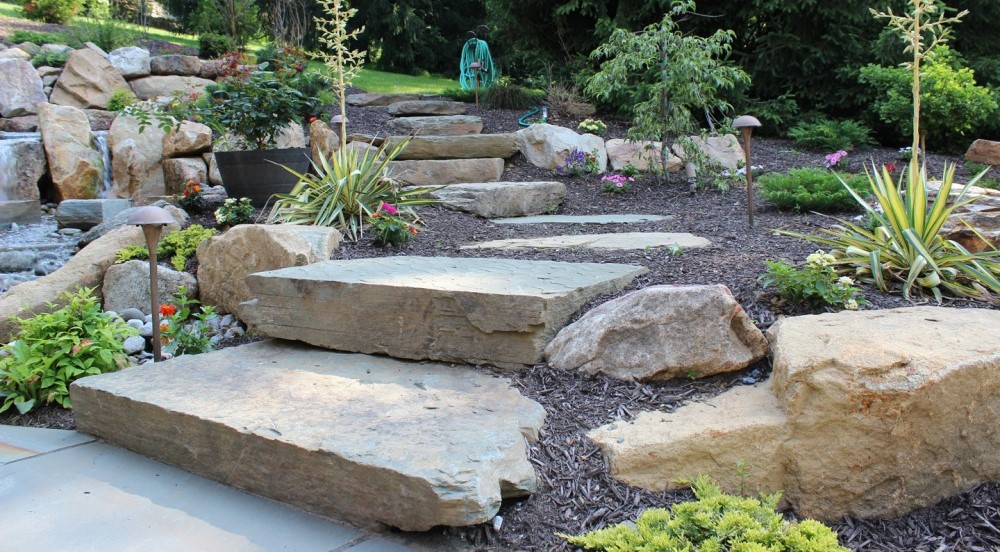 PA Bluestone Steps
Add dimension and charm to your outdoor living space with tiered patios and walk-ways. Transition to each space with the ancient beauty of natural bluestone steps. Bluestone step finishes are vast with thermal edging, live edging, and snapped edging options. These options rise to the occasion of any space, refined or rustic.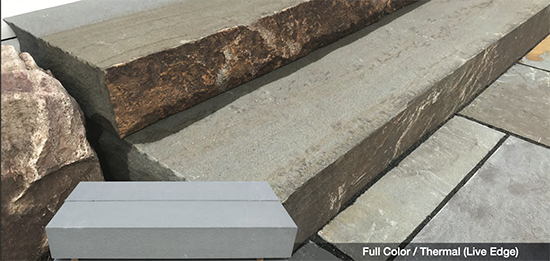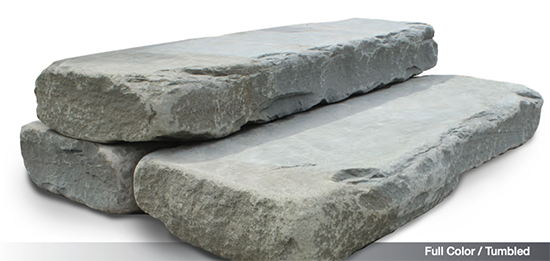 Tumbled Steps
As old as the earth, tumbled steps provide timeless charm to any outdoor space. The natural, rounded edges of these steps complement surrounding landscape details effortlessly. Choose these steps for softening your hardscaping and drawing your guests into the enchanted garden of their dreams.
Quarry Steps
Turn your garden into a fairytale with our garden steppers and irregular natural quarry steps. Enjoy a nice relaxing day surrounded by natural elements and beauty. Bring wonder and character to your yard with our Irregular steps line. The unique shaped large and small pieces of stone provide depth and dimension while creating custom shaped walkways and steps.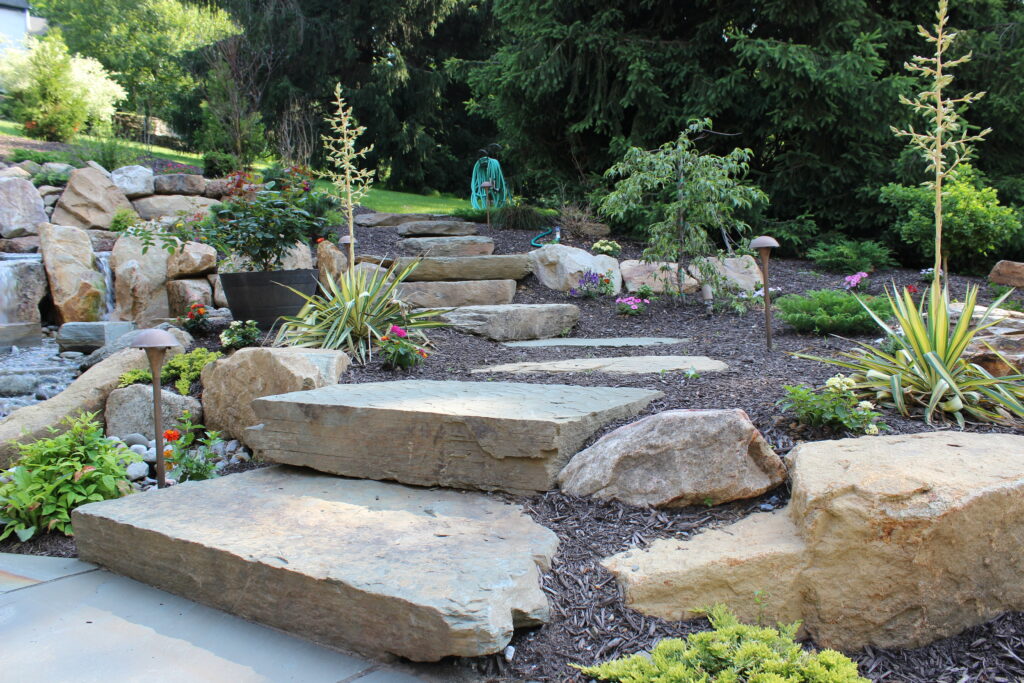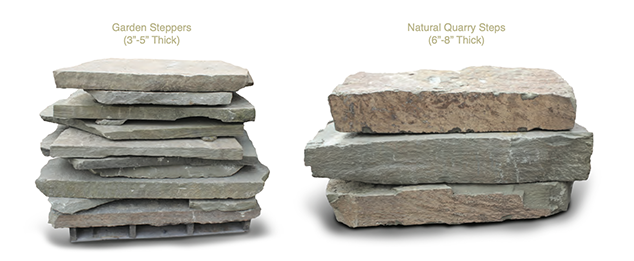 Exotic Steps
Artistic and eye-catching, our Exotic stone steps are the topic of conversation when guests step into your backyard. Select from our cool Castle Grey, Natural Buff or Brown Stone for three very distinct and desirable looks each with a 3-sided rock face finish. Turn your backyard staircase into a stunning art piece with Welsh's Exotic line of stone steps.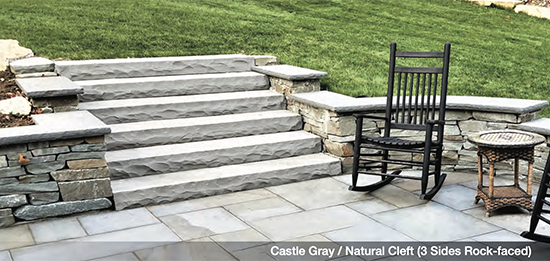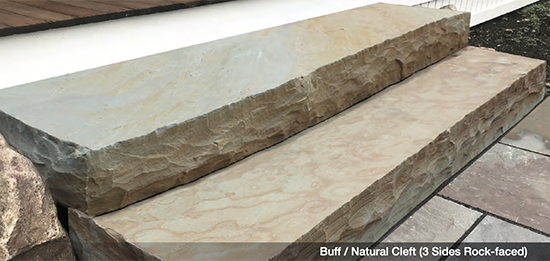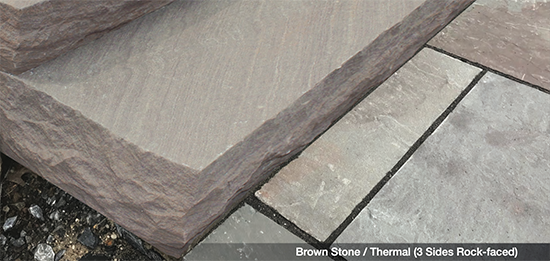 Belgian Steps
Hearken back to colonial times with Belgian block cobblestones. Often used in driveway applications and flowerbed edging, the antiquated charm of this stone is sure to please. Complete the look with Belgian Steps leading to your front door or tiered patio.

Treadstock
Complete any outdoor space with the crisp look of wall caps, patio borders, and chimney accents. Domestic and exotic treads are the perfect fit for this application. Surround your fire pit with wall seating that complements the pattern surface below or furnish your chimney with a slanted shoulder or cap. Treads provide the versatility for which you have been looking.
PA Bluestone Treadstock
Blue Select Thermal
Full Color Thermal
Full Color Natural Cleft
Exotic Treadstock
Brownstone Thermal
Castle Grey Natural Cleft
Buff Natural Cleft
Ready To Get Started?
Give our team of experts a call today for more information and to place an order.
You can also visit our stone yard in person to see and feel all of our magnificent Pattern Stone options up close.
Contact us today!
Need Inspiration?